Succeed BEYOND expectations.
BEYOND Ventures Group Inc. offers businesses and organizations decades of experience conducting business and trade. Along with our premium partners, we offer a unique combination of specialized industry knowledge, in-sector, and in-country market expertise. For each valued client, we assemble an exceptional and highly qualified team of experts dedicated specifically to that client's requirements.
We have a proven track record of assisting companies and agencies in pursuing and achieving import and export goals with knowledge across multiple sectors worldwide, with an interest in Latin America and the Caribbean.
MBA, MCPM, CITP|FIBP,
President and CEO
With a Masters in Business Administration, Certified International Trade Professional and a Master's Certificate in Project Management, Paula possesses a strong technical background in international business, including experience with management of international distribution networks. She has a keen understanding of the international marketplace, supply chain and business development processes. Leveraging her extensive experience in the Canadian business environment, Paula provides professional training and consulting services to individuals, private and public organizations with a business and market development focus.
Paula organizes international trade missions and manages trade projects, delivering a variety of global initiatives for various governments, businesses and agencies
CITP
Arturo is the President of M & C Latin Trade Consulting, our trusted partner. He provides targeted support to Nova Scotia exporters to assist them in developing and pursuing customized and individual market diversification and penetration strategies based in the Caribbean and Latin America. Arturo is a highly motivated, results oriented, a skilled negotiator, strategic thinker, and relationship builder. Arturo has extensive experience in international business development, international sales, and marketing, and is fluently bilingual in English and Spanish.
Lucia is a dynamic International Trade Consultant at Beyond Ventures Group, armed with a degree in International Development and Economics proudly earned from Dalhousie University in Halifax, NS. With a rich history of actively participating in a wide range of trade missions, Lucia leverages her fluent proficiency in both Spanish and English as a powerful tool. Her linguistic versatility enables her to effortlessly connect and engage with individuals from diverse countries and backgrounds, facilitating the creation of meaningful international collaborations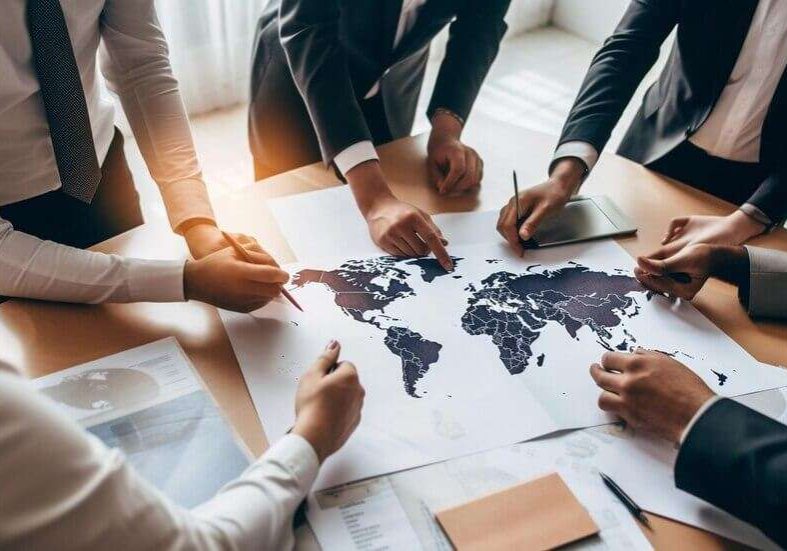 The BEYOND Ventures team partners with local and international consultants who provide diverse talent with embedded in-market and in-sector experience, enthusiasm, dedication and a wealth of knowledge, enabling clients to succeed beyond their expectations and beyond borders.Led by Paula Lunn Greene, MBA, CITP®, FIBP®, BVG assists delegations for incoming and outgoing international trade, with direct experience in multiple countries.
We rely on internal and external experts in conjunction with the latest technologies to understand and assess customer needs:
International Market Assessment
Together, we will undertake a company needs assessment for your company that strategically connects you intuitively with international partners and prospective customers.
Market Research
Our market research leads to the best country or countries for your product or service by identifying opportunities and determining and overcoming trade barriers.
Global Connections
On your behalf, we will consult with industry experts like government agencies, trade associations, other export specialists to determine your market opportunities.
New Market Entry Planning
We will advise you on how and when to enter a new market and assist you in finding the appropriate partners in setting up your distribution chain.
Capacity Building
We will share our decades of insights, trusted guidance, advice, knowledge, and thousands of connections to ensure you take the correct and particular direct steps in alternate political, economic and geographic settings.
Our involvement in organizing in-person and virtual trade activities allows companies to access new markets and introduces them to pre-qualified key industry contacts.